Online English conversation classes with your own personal English teacher
[fusion_builder_container hundred_percent="yes" overflow="visible"][fusion_builder_row][fusion_builder_column type="1_1″ background_position="left top" background_color="" border_size="" border_color="" border_style="solid" spacing="yes" background_image="" background_repeat="no-repeat" padding="" margin_top="0px" margin_bottom="0px" class="" id="" animation_type="" animation_speed="0.3″ animation_direction="left" hide_on_mobile="no" center_content="no" min_height="none"][clear h=50]
[column]


[/column][icon-box icon=time width=1/4]
The online English conversation classes adapt to your schedule.
[/icon-box][icon-box icon=users width=1/4]
One-to-one with a qualified native English teacher.
[/icon-box][icon-box icon=file width=1/4]
Immediate feedback after each class.
[/icon-box][icon-box icon=calendar width=1/4]
Free 15 minute personalised evaluation before your first class.
[/icon-box][icon-box icon=laptop width=1/4]
Classes can take place via Skype, Google Hangouts, or our virtual classroom.
[/icon-box]
[clear h=50]
[icon-box icon=edit width=1/3]
We design our classes according to YOUR needs. Because we are small we have the flexibility and ability to do this very well. We really like to get to know our students as this helps with to create a friendly environment that will help you learn. The more relaxed you are, the faster you will improve.
[/icon-box][icon-box icon=user width=1/3]
The main focus of the classes is conversation. You are required to prepare some exercises before the class and these will be used as the topics for the class. If you have any grammar or vocabulary problems, the teacher will highlight these and tell you what you need to do to improve.
[/icon-box][icon-box icon=comment width=1/3]
Immediately after each lesson all students receive a feedback form which highlights your session participation and your grammar and vocabulary weaknesses. This helps you know where you need to improve your English.
[/icon-box]
[clear h=50]
---
Have a trial lesson before you commit
The best way to get started is to arrange a trial lesson with me. In this lesson you will talk about your learning, tell me exactly what you want to achieve, will have your English evaluated, and also learn why the lessons are so effective.
If you decide to buy more lessons, the price of the trial lesson will be deducted from future payments.
If, for any reason (sickness, etc.), you pay for the trial lesson and do not go through with it, or you decide my English classes are not for you, I will refund the total amount of the trial class.
After you purchase the trial lesson, I will contact you to arrange a time that suits you (normally within 12 hours).
The trial lesson lasts for 30 minutes. 
Available teachers
[column]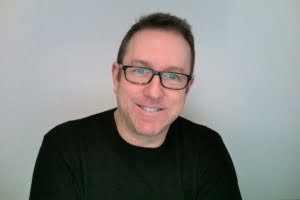 Stuart is from Australia and has been teaching English for more than 16 years. He specialises in English for pre-intermediate to advanced level language learners. Currently living in Spain, Stuart enjoys spending time in Portugal trying to learn the language. He has a degree in languages and post graduate studies in eLearning.
[/column][column]
Alex grew up in South Africa and has lived and worked in five countries, teaching private English to children and adults for conversation and exam preparation. His experience includes interpretation and translation. He currently speaks over five languages and aims to become fluent in all of them.
[/column]
[clear h=50]
Buy this on Selz Selz powering ecommerce websites
---
[clear h=50]
Speak English with real native speakers in real time!
 Example class
[column]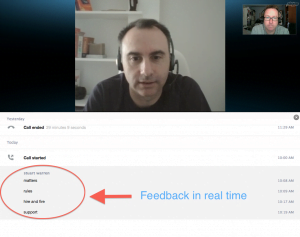 [/column][column]
[/column]
[clear h=50]
[fusion_button url=https://yourenglishweb.com/product/online-english-classes/ icon=check icon_size=32]Buy your classes now!![/fusion_button]
[clear h=50]
[icon-box icon=help]
Have a question?
[/icon-box]
[clear h=50]
[/fusion_builder_column][/fusion_builder_row][/fusion_builder_container]