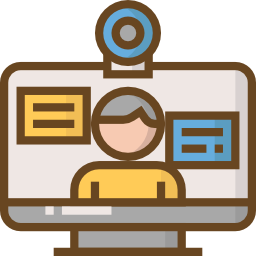 In this English lesson you will learn how we use AS WELL AS in English.
As well as is a multi-word preposition that means in addition to.
For some learners of English as well as can be confusing because of the way we use it in English and the fact that it has two meanings.
Let's have a look at some examples of how we use this multi-word preposition.
In addition to
As I said before, the main meaning is in addition to.
My friend has a flat in the city as well as a farm in the countryside. He is a rich man.
As well as cricket, he likes to play golf at the weekend.
I saw Fred yesterday as well as Simon. They were both at the party.
You can replace as well as with in addition to in all of these sentences.
+ing
We can also use as well as + ing with verbs.
As well as being generous, he is kind.
He coughed all night as well as snoring so I didn't sleep a wink.
We can also replace as well as here with in addition to.
For example, in addition to snoring he coughed all night.
+infinitive without 'to'
Here is another example how we use as well as in English.
Look at the following sentences.
I want to play golf today as well as tennis. I want to do both things.
However, in this sentence " I want to play golf as well as I play tennis" means that you play tennis better than you play golf and you would like to be a better golfer.
Different structure, different meaning. Be careful when you use as well as in thins last sentence as you might confuse people. It's not that difficult but keep it in mind.
So that's all in this lesson. If you liked this lesson you may like this one even more.
Please consider buying me breakfast if you liked the lesson. You can do that here.
I also have some interactive lessons here at curious.com. Check them out.