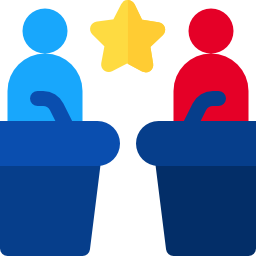 In this English vocabulary lesson about politics, you will learn some of the key words we use to talk about politics in English, like upper house, lower house, MP, and prime minister.
Politics is everywhere in our lives. The newspapers we read, the television we watch, and the movies and series we watch are often full of politics and politicians.
Politics can be local, state, or federal. Were I come from, Australia, it's like that.
Local politics includes people like the mayor and council members. The place are town hall or the council. You can also use words like municipal and municipality.
A great lesson for students studying for IELTS or similar and want to improve their English vocabulary skills.
Here's another vocabulary lesson for you to study.
To interact with this lesson please go to curious.com
Please share the lesson!