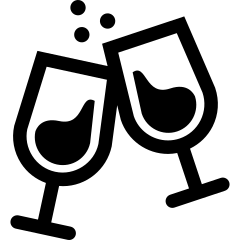 What is your favourite type of alcoholic drink?
How often do you drink alcohol?
Do you ever drink too much?
Why do you drink alcohol?
Do you think alcohol is a drug?
What are some of the negative effects of alcohol?
Are you allowed to drink alcohol and drive in your country?
How does alcohol change your behaviour, personality?
What are the most popular alcoholic drinks in your country?
Is alcohol important in your country's culture?
Why is alcohol legal and other drugs like cannabis are not?
---
Here are some more conversation questions for you to practice.
Please take a look at my English courses on curious.com.